Universal Studios Orlando and Halloween Horror Nights have announced all-new terrifying haunted houses, including "The Exorcist: Believer," inspired by the new Universal Pictures film from Blumhouse and Morgan Creek Entertainment, "Chucky: Ultimate Kill Count," based on the popular USA & SYFY series, and "Universal Monsters: Unmasked," inspired by Universal's legacy of iconic cinematic monsters. 
The terror kicks off at Universal Orlando Resort on Friday, September 1 and at Universal Studios Hollywood on Thursday, September 7. Below is a sneak peek at what to expect: 
The Exorcist: Believer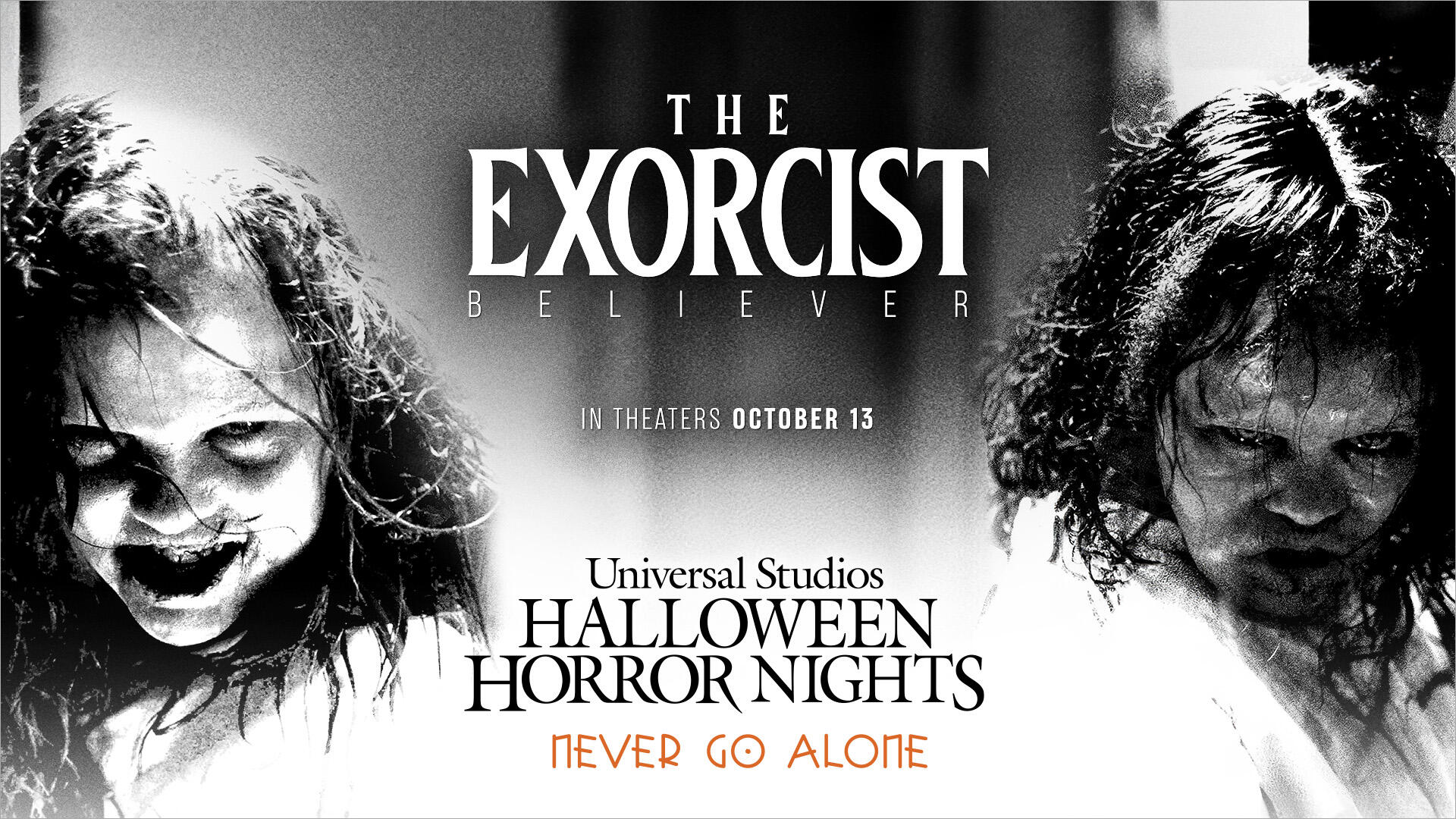 Inspired by Universal Pictures' terrifying new horror film from Blumhouse and Morgan Creek Entertainment (in theaters Friday, October 13), "The Exorcist: Believer" haunted house will unleash an entirely new level of terror to Halloween Horror Nights. In this new chapter, guests will be transported to a bustling street market in Haiti, where an innocent purchase of a strange folk doll with three eyes leads to the opening of a demonic portal, the awakening of sinister spirits and the subsequent disappearance of two 12-year-old girls in the U.S. The girls are found three days later with no memory of what happened to them. After the girls begin to exhibit unsettling behavior, it soon becomes clear that only an exorcism can save them – and everyone who comes in contact with them, including unwitting guests, is suddenly at risk of losing their souls. 
Chucky: Ultimate Kill Count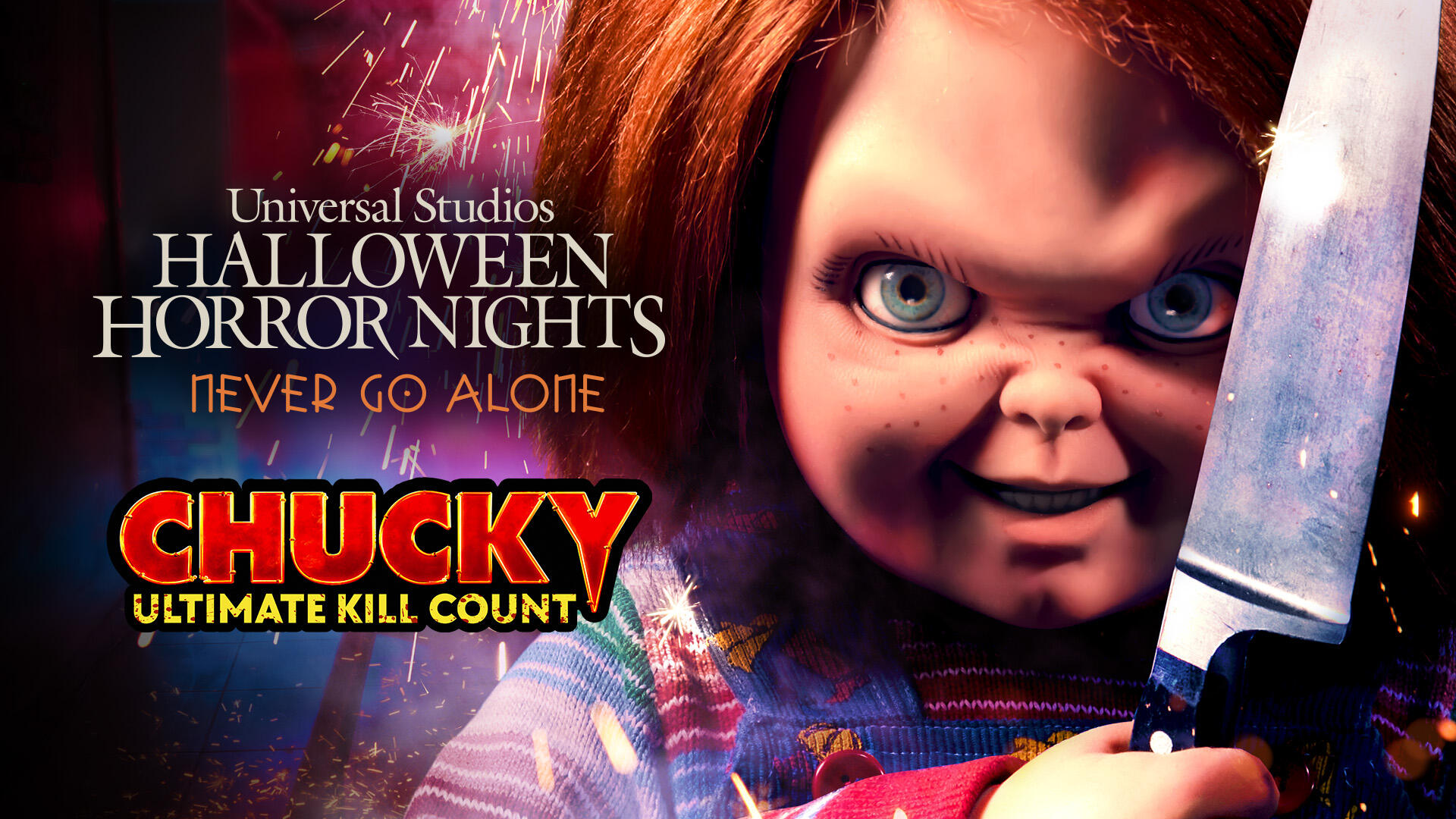 Inspired by the hit USA & SYFY series and cult classic films, "Chucky: Ultimate Kill Count" casts this killer doll as the star of his very own haunted house for the first time. A true sadistic killer, Chucky has been mired in the agony of disrespect he feels from his peers at not being taken seriously. Thus begins his quest to turn his haunted house into a living slaughterhouse by killing every person who enters.
Universal Monsters: Unmasked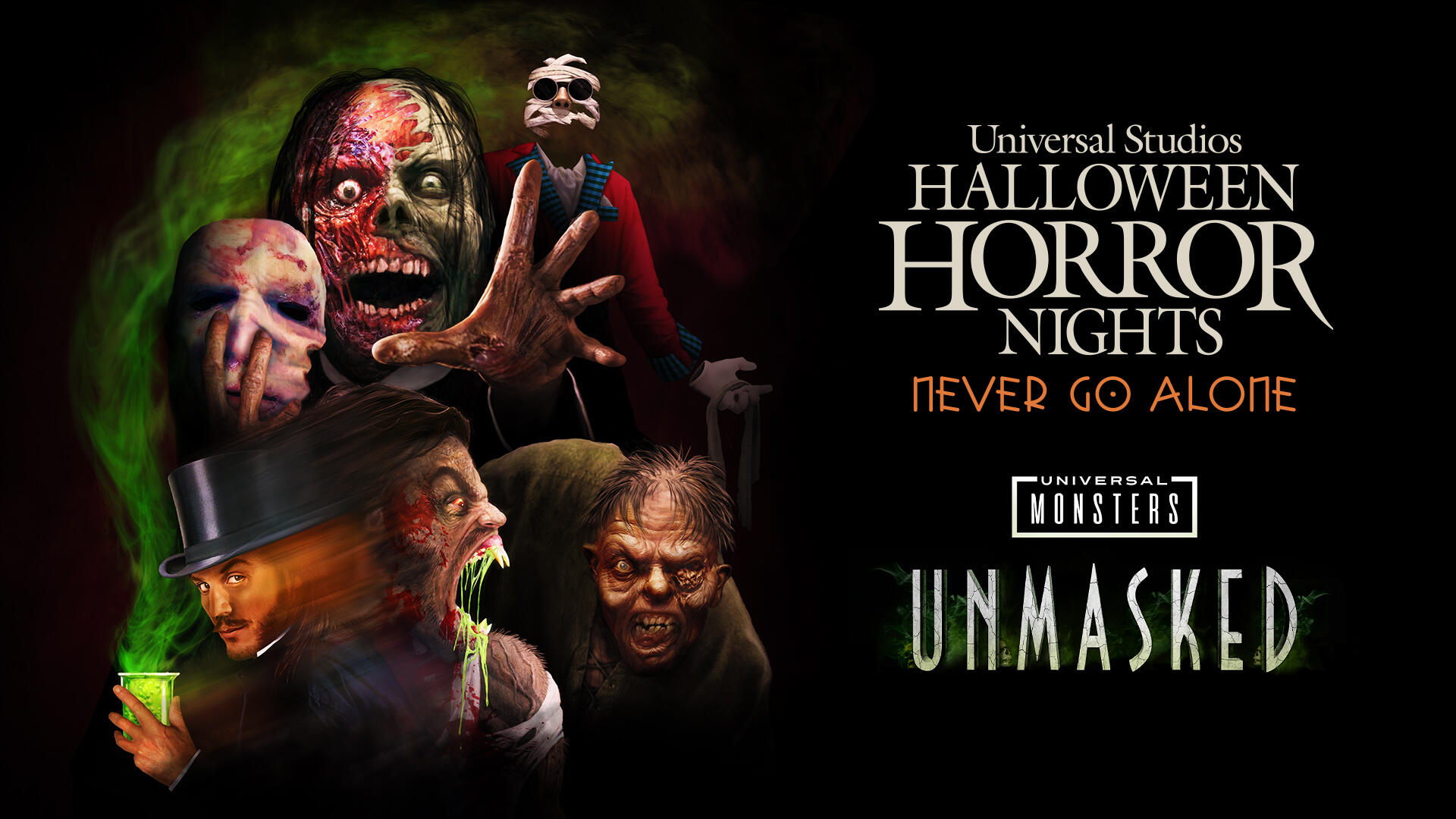 Lurking sixty feet beneath the bustling streets of the City of Lights, the dank Catacombs of Paris house a much darker secret... The all-new haunted house "Universal Monsters: Unmasked" takes guests down into the infamous burial grounds where every corner and crevice overflows with millions of skeletal remains and even more sinister secrets. Deep within the Catacombs, Universal's most notorious creatures – The Phantom of the Opera, The Hunchback of Notre Dame, Dr. Jekyll and his deranged alternate personality Mr. Hyde, and Dr. Jack Griffin, aka The Invisible Man – also lie in wait as they bide their time and seek vengeance against guests after the opening of the Catacombs to public visitation. These desperate and dangerous fiends have become filled with a rage toward guests navigating the twisted tunnels of their underground labyrinth home. It is here, in the darkness, where they hunt these trespassers and where the sounds of guests' screams will go unheard.
ALL-NEW ORIGINAL HAUNTED HOUSES
Five formidable stories await to unfold in original haunted houses where willing guests will succumb to:
A demented, late-night circus led by an evil ringmaster and notorious icon looking for human souls to fuel his dark intentions in "Dr. Oddfellow: Twisted Origins"
A horrific twist to a frightening, yet familiar tale and sinister battle between Fire and Ice in "Dueling Dragons: Choose Thy Fate"
Blood-soaked campgrounds deep in the trenches of mountains where vicious, bloodthirsty monsters have returned with a vengeance in "YETI: Campground Kills"
Selling their souls for fame in "The Darkest Deal" where they quickly learn a deal can be more than they bargained for
A colonial cult looking to slaughter those who dare refuse to worship the Bloodmoon in "Bloodmoon: Dark Offerings"
FIVE UNNERVING SCARE ZONES
As the sun sets on Universal Studios Florida and ominous clouds fill the sky, Dr. Oddfellow steps out of Halloween Horror Nights past to fill the streets with hordes of taunting scareactors in five all-new scare zones where guests will:
Come face to face with the devious legend who is promising immortality for those who dare to enter "Dr. Oddfellow's Collection of Horror"
Cower in fear as the signs of the zodiac come to life in "Dark Zodiac" where Dr. Oddfellow uses his power to transform the zodiac signs into horrifying horoscope creatures
Venture into the "Jungle of Doom: Expedition Horror" where Dr. Oddfellow's twisted and bizarre experiments combine elements of nature and animals to create vicious jungle creatures looking to satisfy their cravings
Attend a music festival crashed by bloodthirsty vampires let loose by Dr. Oddfellow in "Vamp '69: Summer of Blood"
Stumble upon Dr. Oddfellow's crates and cages that once housed monsters of all kinds who have escaped in pursuit of chaos in "Shipyard 32: Horrors Unhinged"