I guess if I make a few hole-in-ones and make every putt from 50 feet and in I can beat Bryson DeChambeau in a round of golf. After all, until we play the round we don't know that it won't happen. Right? The Magic open their NBA Playoff series against the top-seeded Milwaukee Bucks on Tuesday and I love a team that is full of confidence. From Josh Robbins' story in the Athletic here's James Ennis: "If we're hitting our 3's it's going to scary...for Milwaukee". The Magic are 26th in 3-point shooting in the NBA. Oh, one more note, the Magic went winless against the Bucks this season...
Memo to any school during the virus: If you are not testing weekly, don't have your AD say you are testing weekly. As FSU learned, when David Coburn said in front of Governor DeSantis that his school was doing weekly testing, players might actually see, read or hear about said comment. So when receiver Warren Thompson went to social media to challenge the honesty and testing policy of athletic department leaders it created a PR mess. Players are no longer afraid to speak out and all across the country players are using their power to challenge coaches and athletic departments on testing, working conditions and safety....as they should...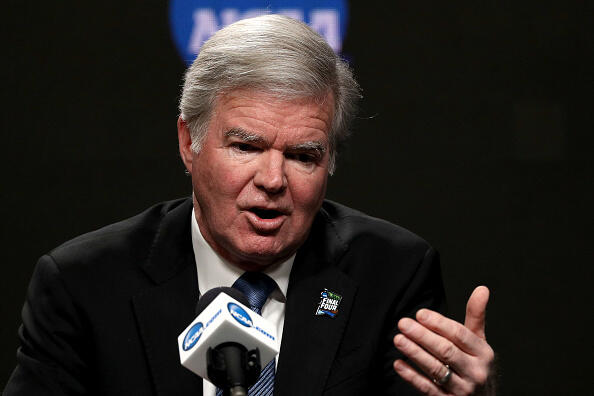 January 17, 2015. For anyone who wants to scream at NCAA President Mark Emmert and blame him for everything in college sports remember that date. If you think Emmert is to blame for the inconsistent policies in the P5, remember that date. Why? It's the date the Power 5 leagues changed the structure of the NCAA and gave themselves control of FBS football. It's the date they stripped all power from Emmert and the NCAA when it came to governing football. So the next time someone screams the game needs a commissioner, remember the five commissioners would need to decide they needed a boss...
Cleveland Indians' pitcher Zach Plesac says he and teammate Mike Clevinger are being unfairly portrayed as villians. After all, all they did was break MLB protocol and go out with friends on a recent road trip and could have brought the virus back to their team. Plesac blames the media for him being viewed as a bad guy. He even posted a six-minute video explaining his actions. BLEEP OFF ZACH!!!...
The Seattle Seahawks cut defensive back Kemah Siverand. You didn't know Siverand before this story and may remember in years to come because of why he was cut. Despite being an undrafted rookie who got a $2,000 signing bonus, Siverand thought it was a good idea to sneak a woman into the team's hotel. The NFL Network says he tried to disguise the woman as a fellow player by having her wear Seahawks merchandise. At what point do you really say to yourself "I think this will work"...
Powerlifting Champion Alexander Sedykh was attempting to lift 880 pounds. But when he went to squat the weight something went wrong. He fractured both knees and snapped his quads. At this very moment, nothing in your life sounds more painful. He now has to lie motionless for two months. TWO MONTHS!!!...
FInal note: There are 46,575 vehicles sold every day in the US.